Midnight Snack: White Castle Impossible Slider
Subscribe to our food YouTube channel!!
On this week's Midnight Snack, I went and did something I should have done a long time ago: Bought a White Castle Impossible Slider at the drive-thru (drive-through? eh) after hitting a few balls at the new Top Golf that somewhat recently came to our humble and passive aggressive state. On September 12th, 2018, through a partnership with Silicon Valley-based startup Impossible Foods, The Castle rolled out their $1.99 Impossible Slider.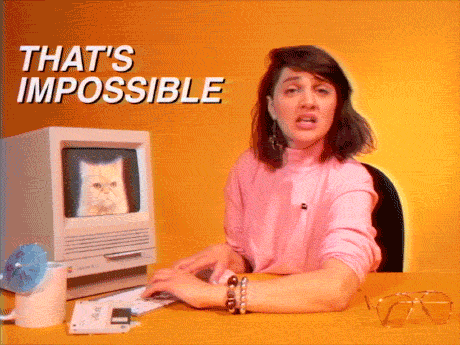 There had already been a few reviews here and there where good things were said about the plant-based beef patty. Most notably this Eater one that was appropriately published on 4/20 (if you haven't seen Harold and Kumar, now may be the time). When I pulled up to the drive-thru, I also noticed they were letting folks know about it a little more than some other stuff:
Although there were a number of other tempting menu items as I pulled up, I knew I had to stick to my guns and try this bad boy.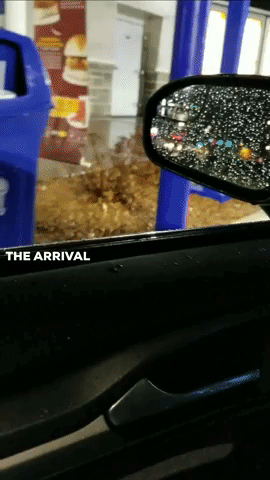 I was told when I put in the order that it would be a 7-minute wait for the burger, which I was okay with. I suppose that meant it would be grilled fresh or they needed to warm up the crystals for initiating their not-meat fusion process. Either way, the time went fast.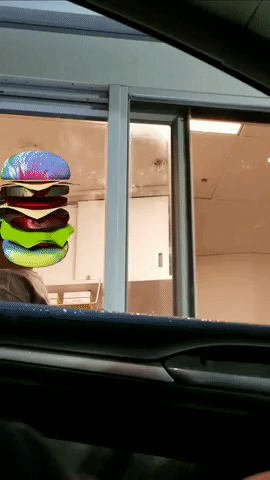 Once the package was received, I pulled into a parking spot around the building.
The bag had a nice weight to it. One of the first things I noticed when I opened it up was the abundance of coupons: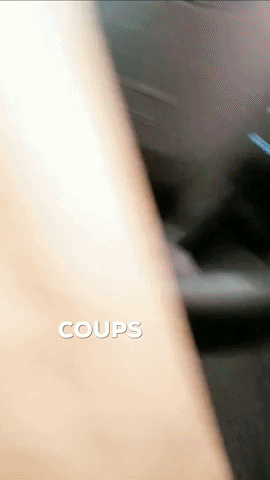 Now, the moment you've all been waiting for..bum bum bum bum bum: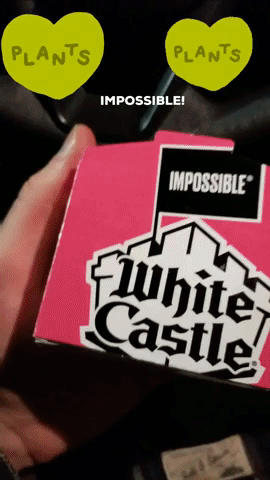 The first thing I noticed was the box. That thing's about the same size as the container a small fries would come in. On the first glance, it was easy to see that this was pretty different than a regular slider. It was about 2/3x as thick and the bun also seemed a bit bigger.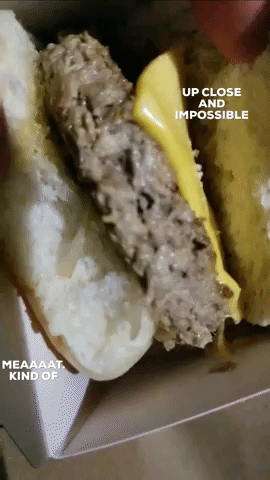 After thoroughly examining the patty, I decided it was time.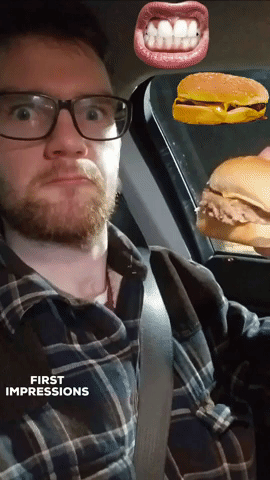 I had a few immediate observations before sending the Impossible to its digestive death. The onions were on the bottom of the impossible patty and noticeably thicker than on a standard slider. I could be wrong about this, but I always thought the onions were on top with a standard one. The cheese was not particularly melty, although I didn't mind too much. The pickles looked good. When I took the first bite, I also noticed that there was not much grease at all in the burger. This might sound weird, but I actually enjoy the greasiness of a standard hamburger or cheeseburger slider. The consistency was good, although it felt like there were some knots or little meat bb's in the patty. I'm not sure how to describe that otherwise, but it wasn't a bad thing, just different. I can't say that the burger was really bleeding like some reviews claim unless they purposely made sure it wouldn't by cooking for 7 minutes. Because I was in the car when I did this one, the accompanying Sam's Club Black Box Pinot Noir did not make it into this review, darn.
All in all, this was good for what it was. To think that science coming so far as to allow us to make fake meat is incredible. I would highly recommend this for everyone to go out and try, especially if you are a vegetarian. I think next time I go to the Castle, my order will probably be a breakfast-related offering or the standard cheeseburger sliders, but I'm glad I did this.
Midnight Snack rating: 7.8/10
Recommend? You gotta try it at least once.