Amy's Indian Paneer Tikka with Aloo Gobi Review
Subscribe to our food YouTube channel!!
On this week's Midnight Snack, I was stumbling around my local Target and ran into an Amy's frozen meal in one of the freezer cases. After reading a Nick Gazin article on Vice about his fervent love of Amy's, I figured this would be good to eat late at night. So, what did I do? Spent my spare $4.45 or whatever obscure not-quite-five bucks amount that it cost to try this out. I know that when I hung out in a different country once for school, I ate a lot of stuff with the word "tikka" in it, but I never bothered to figure out what it meant before. Until now. That was the first of many Google searches I did to figure out exactly what I was eating (or what this microwave meal claimed I would be eating). Not sure if we have time to dive into Aloo Gobi, so let's get to the part you're probably here for.
I think it's safe to say the packaging stands out. Just look at that green "New!" sign above the food to the right. My right your left. After looking at the packaging a bit, I skimmed the backstory of Amy's:
Then, looked at the back as a whole:
After looking over the packaging, I carefully removed the block of frozen goodness from its protective shell.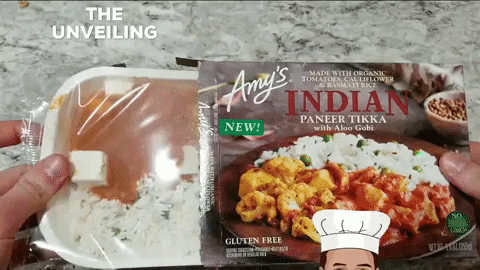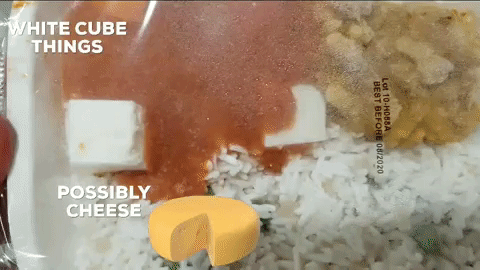 Then promptly removed the plastic cover that I wasn't supposed to remove and kinda tried to get it back on: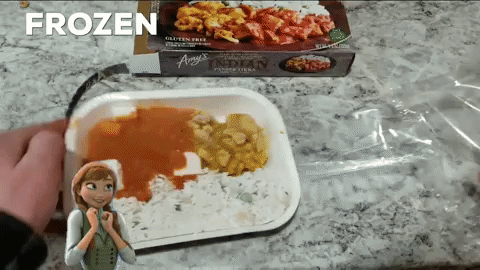 Once the dog started whining at me to quit playing with my food and cook it already, I tried getting the plastic back on as best I could and went to throw it into the microwave.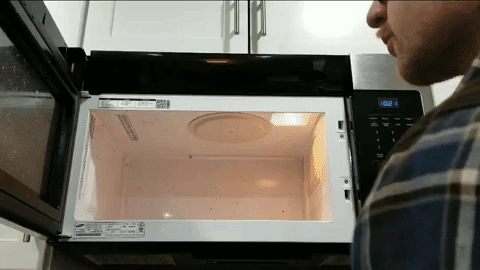 Seemingly seconds later…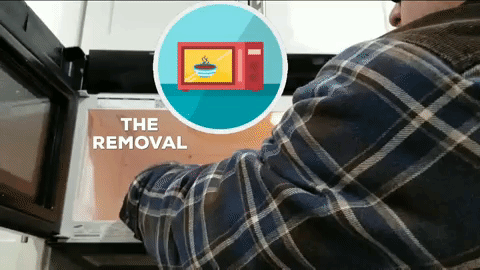 It was finally time to actually take the plastic off:
Then mix up the finely heated tikka.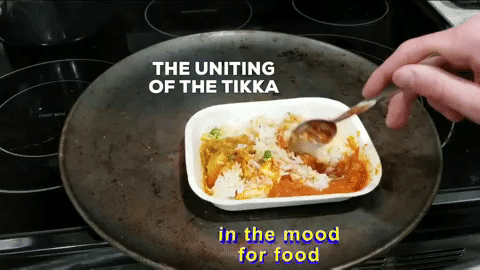 It wasn't going to congeal by itself. Once I mixed it up on the pizza pan, the Paneer Tikka with Aloo Gobi was ready to eat. Moving downstairs to the basement, I took the first bite and had some initial impressions.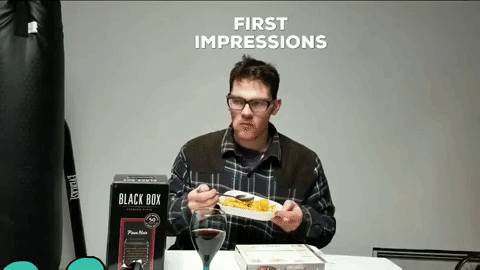 The Review
The first thing I remembered was that there was no meat in this. Not the end of the world, since a meatless diet does have its benefits. While the little bits of paneer and tikka worked their way into parts of my teeth I'd need a power washer to clean out, I enjoyed the mild and tasty flavors that Amy packed in there. The accompanying Pinot also served as a good pairing.
It was a nice snack to have late at night. I also managed to not blow it all over the microwave, so I've got that goin for me.
Would I recommend?
Yes, but brace yourself for no chicken where you might assume there's going to be chicken if you're bad at reading packaging before you buy stuff.
Midnight Snack rating: 8.1/10