Midnight Snack: White Castle 6 Breakfast Slider App Deal
On this week's Midnight Snack, I ventured to the time-tested Castle of White.
Subscribe to our food YouTube channel!!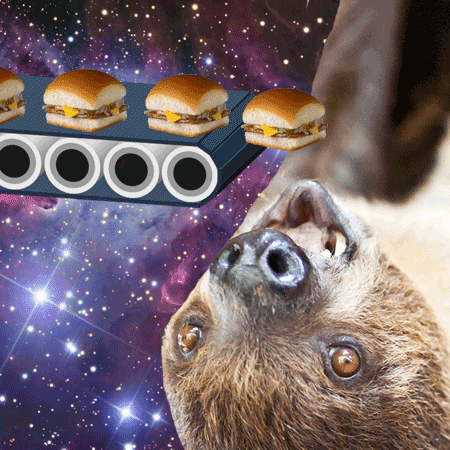 There is a good chance that a lot of Midnight Snacks will come from the White Castle menu, it's just that good. Some of you may disagree. Some of you might say "But Bob, The Castle turned my stomach inside out!!" when you probably just got super excited at the tiny burgers and ate too many. They may not serve chicken and broccoli, but I've always felt up for exercising the next day after a 1 am Castle visit.
Not but a few weeks ago, some Castle coupons came in the mail with a Parade magazine. Everybody knows that when fast food coupons come in the mail, you can't just ignore 'em, right? Right. So these things come in the mail: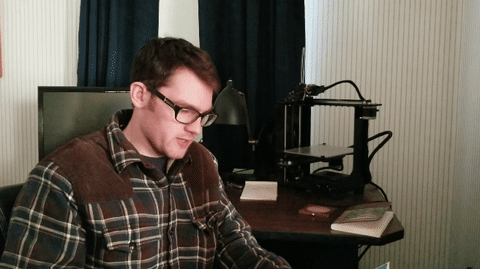 The one that got my attention wasn't really even a coupon:
Okay, it kind of was. It was an ad for a coupon within the app where I could get 6 breakfast sliders for $7.99. Now, lemme tell you something about breakfast sliders at White Castle. They have the craziest thing on them: a real fried egg. Go read that again. At least I'm pretty sure it's real. The other game changer about White Castle's breakfast offerings are that you can straight up throw an egg on a cheeseburger slider. This might not have made as much news as when Mac Don's rolled out all-day b-fast, but darn it, this is a big deal, too. I got on the mobile app and found the offer pretty quickly. The experience here was good and I took a few screenshots to show it:
It even gives you the option to pay with Venmo, so if your friend just sent money for that ride you gave them then you're golden.
I was about 10 minutes from my local Castle when I put in the order, so pickup time was set accordingly. The exact time I got there was foggy, but I had to pull into their "Crave Zone" parking spot and wait a bit. Maybe I got there early, who knows? While I waited, about 15 feet in front of me I saw a nice gentleman handing a woman this little baggy of white stuff out of a Darth Vader helmet and tucking it in her jacket. I'm not sure where her other groceries were, but I figure that lending some sugar for holiday baking was commonplace around this time of the year in the upper Midwest.
After the exchange was done and I'd made eye contact with at least one person who I thought would kill me, the back door popped open and a nice guy handed me my 6 breakfast sliders. Once I thanked him and rolled the window up, I tested my 4 cylinder's 0-60 out their driveway. Things slowed down pretty quick, though, because anybody who's anybody knows you can't do Castle drive-through without eating a few on the way home.
The first thing I noticed was that I actually got 4 bacon, egg and cheese sliders & 2 cheeseburger sliders w/ egg. My order had been 4 cheeseburger w/ egg sliders and 2 bacon, egg and cheeses, but the bacon/egg/cheese sliders were so good that I got over it quickly. Before tearing through all the food at the intersection a block after getting it, I convinced myself to delay the gratification for 8 minutes to actually get home to my desk. When I sat down and properly took the bag apart, I also found that they gave me a handful of strawberry and jelly jam packets. Today wasn't the day to try those, not ON the sandwiches at least (can you imagine…?). I know peanut butter is widely accepted as a thing on burgers, but jelly still feels questionable.
What made it home with me was also very good. The two cheeseburger & egg sliders that died in battle were also stellar.
Fast forward a few hours and I was doing pretty well. I didn't feel all that different than a few hours after eating my usual aggressively healthy chicken/rice/broccoli or fish/rice/broccoli go-to dinner combo. While this wasn't in the pics, I did also accompany those 4 remaining sliders with a glass of Franzia Cabernet Sauvignon, courtesy of the box in our basement fridge. I would highly recommend the pairing if you plan on running to the local Castle in your hood after reading this.
There were some minor hiccups in getting my stuff and the final bag of what I received, but overall, everything was awesome. I'd say that this is something good for any hour of the day, especially around 1 am (a lot of White Castle's are open 24/7).
Midnight Snack rating: 9.1/10
Recommend? Yes.