Healthy Choice Power Bowls Chicken Feta & Farro Review
On this week's Midnight Snack, we decided to give a chicken feta and farro bowl a try.
Subscribe to our food YouTube channel!!
That's farro the grain, not Farrow: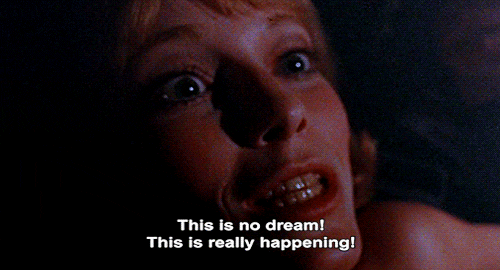 I don't really know what's goin' on there, but I do know it is really happening!
One of the first really healthy Midnight Snacks we did was kind of a let-down as far as taste went, but, I figured it's not possible to subsist on Hot Pockets and White Castle  forever.
So we've arrived at this healthy looking frozen item, a Healthy Choice Power Bowl.
Sometimes it's hard to hear the words "healthy" and "frozen" in the same sentence, but, we may be on to something with this one.
Pardon that glare, the 23g's of protein are still there. So, yea, not much fat or sugar. It gets up there with the sodium, but what doesn't?
It's hard to glance at the back of a food package and not be a little bit skeptical of whether or not the ingredients shown are ALL of the ingredients in it. That's why we always look at the ingredients list to juuuust be sure there's not too much emulsified glucasianic powder in there.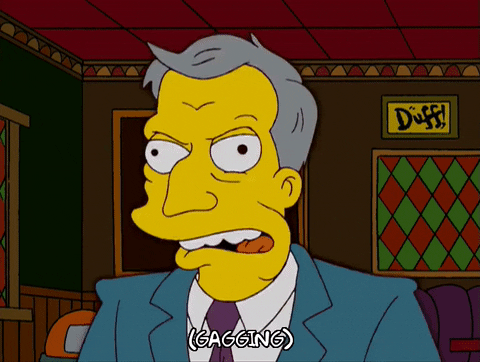 I'm just surprised that they didn't advertise the chardonnay wine anywhere. This actually looks really legit, no b.s. ingredients to speak of. Here's what chard is, too.
I pretty well ignored the instructions to not vent the film by completely opening it in the video, but we all make mistakes. The food was properly checked with a meat thermometer, guessing I'm one of the first people who's actually done that.
The Review
After that one thing we ate set the bar pretty low, this didn't have to do a ton to win a gold medal. Regardless, it still scored highly. Cooking was very simple, nothing had to be done except putting it in the microwave and letting it cook for 4-5 minutes on high. When it came out, there was a decent amount of water that had boiled out or something from the bowl that I needed to clean up in the microwave. I mixed everything around and stuck a meat thermometer into one of the biggest pieces of chicken. Once everything checked out and I was pretty sure I wouldn't get salmon cinderella, I brought it upstairs to the table. First impressions were great, it had a balanced amount of flavor from that garlic oregano sauce and seasoned chicken. The leafy greens were easy to chew on and weren't messed up from being frozen for however long they were prior to me buying this. The only other critique I have about this is that there wasn't a ton of food there. It would have been great if this clocked in at an even 500 calories. I'm not sure if this could be a full meal for everybody, but it did taste really good.
Midnight Snack rating: 8.86/10
Recommend? Yes.