White Castle Chicken and Waffle Slider with Bacon Crumbles Review
Subscribe to our food YouTube channel!!
I've been a patron of White Castle for a long time. Ever since a buddy of mine and I watched Harold and Kumar Go to White Castle when we were around 14, it's been a staple in our weekend routine to go there late at night (for our arteries' sake we don't go there quite as often now). Every so often, though, the crave gets pretty intense.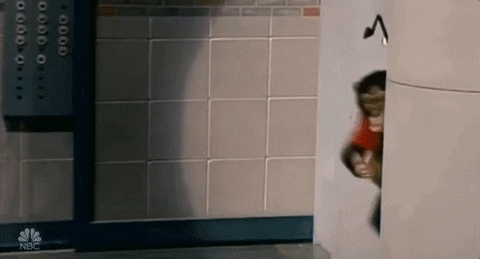 I've also been a fan of the famed chicken and waffles combination for a long time, too. As a result of that, the White Castle Chicken and Waffles Slider has been on my to-eat list for a long time. Hopping in the car with my red lab co-piloting, I heading over to the local sketchy Castle for this week's Midnight Snack.
Nutritional Information:
Calories – 480
Fat – 33 grams (Saturated Fat – 9 grams)
Sodium – 650mg
Carbs – 36 grams (Sugar – 14g)
Protein – 9 grams
I couldn't track down the specific ingredients, but I'm sure in a not-to-distant future I'll just be able to snap a pic of whatever I'm eating and have the Google machine tell me what it's made of, or something like that.
Let's take a peak at what I got after going to the local Castle:
Incoming Mrs. Butterworth:
The Review
I think I knew something would go a little south with this one when I put in the order for two sliders – one bacon/egg and one chicken and waffle – when I only got two individual waffles plus the chicken and waffle slider. Granted, the person inside may have been on their own and the speaker didn't sound really clear. Alright, so I got home and sat down to eat it with the trusty Black Box Red for an accompaniment. Upon removing the packaging and taking a thorough look at the sandwich, I noticed the gravy – or at least what I thought was gravy. Then, there was the Mrs. Butterworth's syrup that came with it. Maybe it's common practice for some people to dip their (already pretty sugary) chicken and waffle sandwiches with gravy into syrup, but not Bob. I had to do it anyway at least once and the taste combo from all of that was pretty weird. On top of that, the waffle was very stale. The Castle disappointed me this week on Midnight Snack. Alternative review from a different perspective here.
Packaging: Average
Nutrition Facts: Average
Ingredients: Below Average – Where were they?!
Taste: Below Average
Preparation: Above Average
Midnight Snack Rating: 6.2/10
Recommend? Nope